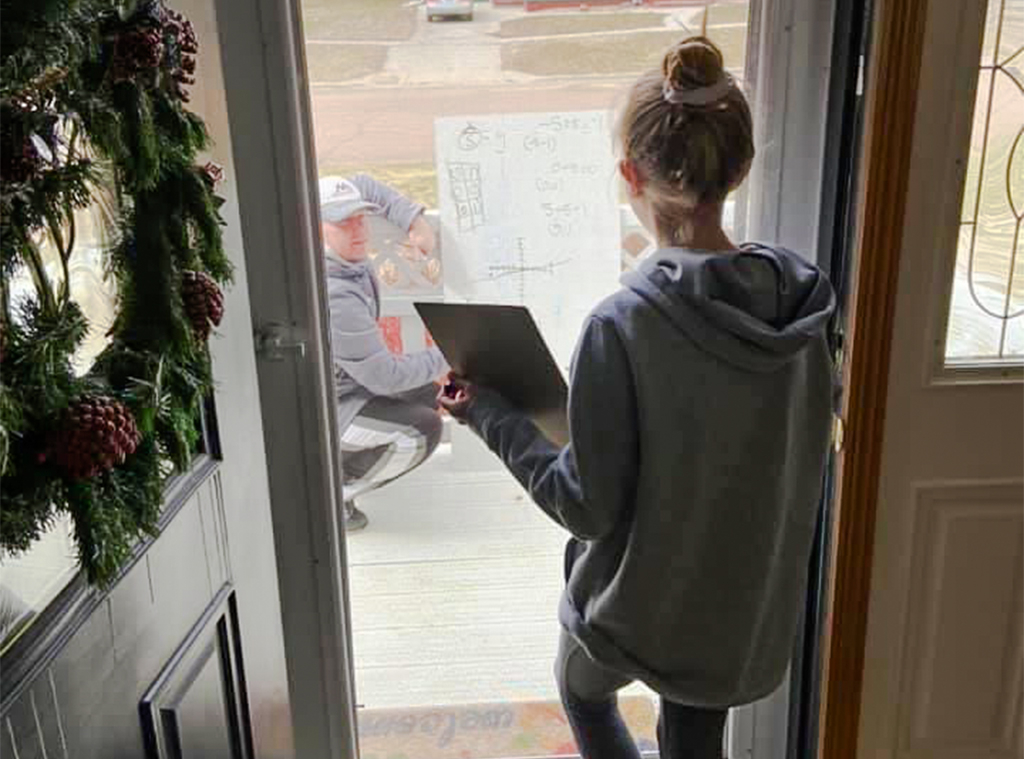 One of my favorite pictures of teaching in action.
"Hey Google" "What are the best practices for teaching during Covid-19?"
Spoiler alert: There are none. 

When my school district produced a mandatory professional development session that taught teachers how to transition to online learning, I became immediately skeptical. I was also frustrated at the utter hubris it takes to claim to know anything about online learning when your background is everything but, and then present it as a mandatory training module. While I did learn some things about Canvas that I was completely unaware of (which I am deeply grateful for), there was a lot of unnecessary stress added by the way the PD was rolled out. I want to make it very clear, I'm not frustrated with our district coaches. I'm frustrated with the administration that made the decisions and how it was rolled out in typical half-ass fashion, i.e., not having their poop in a group. 

Every year teachers are bombarded with crap. And I do mean crap. Between education corporations looking to sell you the latest in textbook materials and the tech companies telling you what your students need to be prepared for the future lies more bullshit than you can possibly wade through in a given lifetime. Consultants rob districts of millions of dollars a year by claiming to be experts in a field. Nevermind the hundreds of teachers employed by a district whose combined knowledge and education level outweighs every consultant in existence. 

COVID-19. The wolves smelled fresh meat. From every corner of the educational consultant world flew every self-proclaimed expert to tell you what you should be doing in your virtual classroom. Nevermind the fact that most of them have never taught online before. Nevermind the fact that most of them haven't even been in a classroom in over a decade. And nevermind the fact that this is a completely new situation with challenges that are beyond anything anyone could have possibly anticipated. They all proclaim they know what the best practices are. Well, no, you don't. And I don't want to hear from you. 

You know who I want to hear from? I want to read an article written by a teacher who has been in the trenches of trial and error for the past 3+ weeks. I want to engage in a webinar with teachers (not instructional coaches) who have found successes connecting with students who are hard to reach. I want to see papers being published by administrators who are on the ground and have found success reaching out to students who are stranded without internet or who have other tech needs. I want to see applied knowledge at work. 
I want to see districts acknowledging and affirming their teachers who are on the ground by asking for their advice before spending tens of thousands of dollars on someone because their name comes with a fancy degree behind it. I want to see teachers being awarded for their ingenuity, passion, and innovation. The teachers who are on the ground are the ones who are making learning happen. Perpetually problem solving all the tech errors, student anxieties, planning, developing, creating, changing, etc. 
It's my hope that at the end of all this, district administrations finally realize acknowledge that their greatest untapped resources are their teachers. I crossed out realize because they know, most of them were once a teacher themselves.